Judy Templeton – Senior Pastor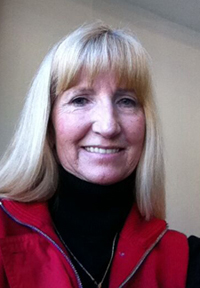 For fourteen years, Judy Templeton served alongside her husband Bob in Pastoring Living Waters Christian Fellowship in Cambria, California. In September of 2002, Judy was ordained in her own right under the auspices of Faith Christian Fellowship International. And since June 2013 when her husband Bob lost his battle with cancer, Judy has been at the helm of Living Waters in the position of Senior Pastor. But the 'jobs' inherent in Pastoring — Administering, Leading, Mentoring, Teaching and Preaching were not new to Judy.
Since coming to know the Lord in 1987, Judy's church affiliations include the Assemblies of God as well as the non-denominational Faith Christian Fellowship and Thy Word Ministries. Judy has been involved in many different areas of church leadership—from administration and finance to Praise and Worship. She's organized and led Bible Studies and she's taught on subjects ranging from the Basics of Christianity to Spiritual Warfare and Leading Worship. Judy has preached the Word to groups in Hawaii as well as California—she's been teaching, mentoring, counseling, and equipping congregations for over 20 years.
Judy received some of her earliest training as the youngest of three children—with two older brothers—God was grooming her early on for the path he had already marked out for her. In her early teens Judy began to train horses after school…but soon her part time passion developed into a full time job as her stable filled up with horses and riders seeking training in every equine discipline. It didn't take long for her to become well known not only for the honors won by the horses she trained, but for the honors won by her human students as well.
God continued to develop Judy's natural talent for teaching while He began to develop in her the gifts of Administration and Wisdom. Early on, Judy and her husband started a business flying helicopter charters in Southern California. Soon after, Judy took over the business side of the company, leaving the flying to her husband, and the business began to flourish under her hand. On the advice of a friend they moved their charter business to Kauai, Hawaii and began an island helicopter tour company. It was while they were on Kauai that God spoke to their hearts…and both Judy and Bob came to know the Lord under Pastors Larry and Josie Matsuwaki of Thy Word Ministries.
After a time, they felt led to return to California and settled down near Judy's parents who lived in the little town of Cambria. Here God continued to use Judy's gifts as He positioned her at the helm of a company to manage 7 hotels and 200 employees. Again, the business flourished under Judy's hand as the Lord continued to pour out His wisdom and His blessings through her.
These days, Judy continues to keep a 'full stable'…not only does she continue to work in the secular world, but as Senior Pastor of Living Waters Christian Fellowship, she preaches,teaches, mentors, counsels, and equips those the Lord places under her covering.
Gilbert Rendon – Associate Pastor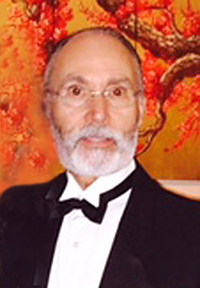 Gilbert Rendon grew up in Southern California. Gilbert's love for Jesus and the Word of God started early. At 16 years of age, he committed his life to Jesus Christ in a Nazarene chuch in Santa Monica, California. After High School he obtained an Associate of Arts degree in Technical Illustration.
After a brief stint as a technical illustrator for a medical devices company, Gilbert felt called into a new field…law enforcement.
He began his law enforcement career with the Los Angeles Police Department in 1967. Also during this time, he completed a Bachelor of Science degree in Business Administration from the University of Redlands. Though his many years in law enforcement drew him away from church, it was during this time that he met and married his wife, Kathy. And together they rededicated their lives to Christ.
Then in 1992, Gilbert retired from LAPD at the rank of Sergeant and he, along with his wife Kathy, moved to California's Central Coast. Once settled, Gilbert took a job with the San Luis Obispo Police Department as a Police Officer and later served as their Crime Scene Investigator.
In 1993, Gilbert and his wife met and became fast friends with Bob and Judy Templeton. And almost immediately they felt that their calling was to come alongside to help and support Bob and Judy in their ministry. Gilbert and Kathy were both ordained by Faith Christian Fellowship International in 2000. Gilbert's passion is for the Word of God, and God uses his gift of teaching in making Bible History and Scripture come alive. He is also the church's media expert and sound engineer. Gilbert and Kathy continue to serve God and be available to serve Pastor Judy as they minister in the position of Associate Pastors for Living Waters Christian Fellowship.
Kathy Rendon – Associate Pastor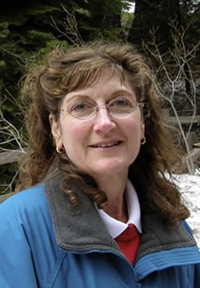 Kathy Rendon grew up in Southern California. After High School she attended Cal State Northridge and studied biology. However, prior to graduation she found a passion for nursing and transferred to Pierce College graduating with an Associate in Arts degree in Nursing.
Kathy was licensed as a Registered Nurse in 1976 and eventually speciallized in Medical Surgery, including Plastique Surgery, and finally Cardiology. She began working for a Cardiologist who was developing a remote heart monitoring system. Kathy was the human componant to the project. She was involved in system installation, testing and teaching patients. She worked hand in hand with the engineers. It was during this time that Kathy met her husband Gilbert. After a year of courting, they were married.
Kathy grew up in a Christian family and attended the Church of Christ. After leaving home, she drifted away from the church. However, in 1985 both she and her husband, Gilbert, redecicatered their lives to Jesus and were baptized.
In 1993 they met Bob and Judy Templeton and felt led to support them in their ministry. Both Kathy and Gilbert were ordained by Faith Christian Fellowship International in 2000 and assisted Bob and Judy when they started Living Waters Christian Fellowship. Today Kathy serves as Associate Pastor; she both preaches and teaches, but she excels as the Worship Leader.